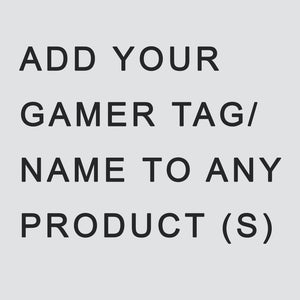 Make our products uniquely your own by adding your name/gamer tag to any of our products in the gamer collection.
Phurchase is for one product customised. If you wish to have more than one item customised, increase your quantity. 
Choose from a selection of neon colours.
Once you've made your purchase, we will be in contact to request the wording, or you can email us at info@cassiscreative.com
We will send you a rendered image for your approval before it's made.
**Orders are made to order and can take up to two weeks to arrive**